Evaluations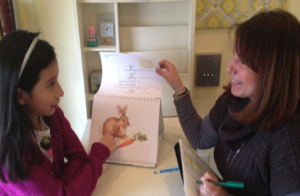 What does a speech and language evaluation provide?
A speech and language evaluation identifies whether there is a need for services or not. If so, a treatment plan and goals are designed to specifically meet the client's needs. Comprehensive evaluations are conducted when a client has not yet been diagnosed or treated. Evaluations consist of standardized tests, parent, teacher and/or client interviews, and informal observations.
The process begins with a brief interview to determine the questions you would like testing to answer. Evaluation results include a diagnosis and therapy recommendations, when appropriate. The results are discussed in-person to allow individuals to ask questions and seek clarification.
Testing typically includes:
Two testing sessions of approximately two hours each.
Interviews with clients/caregivers regarding developmental, educational and health history.
Presentation/discussion of the testing results.
Speech and language evaluations may assess the following areas depending on the needs of the client.
Receptive language (what is understood in language).
Expressive language (how language is communicated).
Pragmatic language (social use of language and social skills).
Alternative and Augmentative Communication (AAC).
Bilingual language development (analysis of two language systems).
Articulation (analysis of the sounds a person produces when communicating).
Phonological disorders.
Motor speech difficulties and disorders (such as dysarthria and apraxia).
Fluency disorders (stuttering).
Vocal misuse and abuse.
Auditory processing difficulties.
Word-finding difficulties.
Executive Functioning.
Written language.
Reading abilities.
Working Memory difficulties.