Speech and Language Evaluations
Consultation: Individual Education Plans, Prior Diagnoses, Personalized Action Plans
Speech Language Therapy: Intensive Treatment Programs, Speech language Enrichment Groups, Spelling Groups, Reading and Literacy, Written Language
Social Language Abilities: Social Thinking Skills
Tween Groups & Girls Group
Adult Services: Accent Reduction
College Students' Social Groups: Private School and Outreach Program
Upcoming Events & Workshops
Evaluations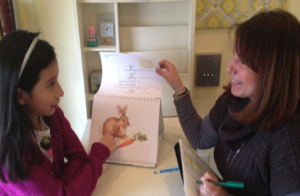 What does a speech and language evaluation provide?
A speech and language evaluation identifies whether there is a need for services or not. If so, a treatment plan and goals are designed to specifically meet the client's needs. Comprehensive evaluations are conducted when a client has not yet been diagnosed or treated. Evaluations consist of standardized tests, parent, teacher and/or client interviews, and informal observations.
The process begins with a brief interview to determine the questions you would like testing to answer. Evaluation results include a diagnosis and therapy recommendations, when appropriate. The results are discussed in-person to allow individuals to ask questions and seek clarification.
Testing typically includes:
Two testing sessions of approximately two hours each.
Interviews with clients/caregivers regarding developmental, educational and health history.
Presentation/discussion of the testing results.
Speech and language evaluations may assess the following areas depending on the needs of the client.
Receptive language (what is understood in language).
Expressive language (how language is communicated).
Pragmatic language (social use of language and social skills).
Alternative and Augmentative Communication (AAC).
Bilingual language development (analysis of two language systems).
Articulation (analysis of the sounds a person produces when communicating).
Phonological disorders.
Motor speech difficulties and disorders (such as dysarthria and apraxia).
Fluency disorders (stuttering).
Vocal misuse and abuse.
Auditory processing difficulties.
Word-finding difficulties.
Executive Functioning.
Written language.
Reading abilities.
Working Memory difficulties.
Consultation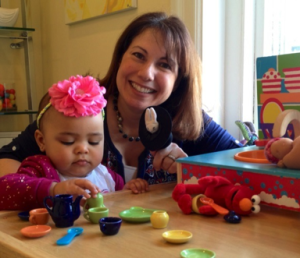 Consultations include the gathering of previous assessments and other relevant information regarding the client. Analysis of this information will determine the best approach to meeting the communication and learning needs of the client. Treatment goals, Individual Education Plans (I.E.P.) and prior diagnoses are reviewed and analyzed to create the best course of action for the client.
Therapy
Therapy sessions are 45 minutes in length.
Intensive Treatment Programs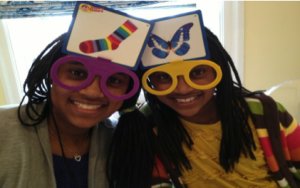 Beacon Therapies is pleased to offer intensive treatment programs. Each intensive treatment program is individually tailored to best meet the needs of the client. We offer several options:
One week-long intensive treatment program offered annually during the month of August (this session can be also be scheduled upon request throughout the year.) Suggested times to consider adding an intensive program are: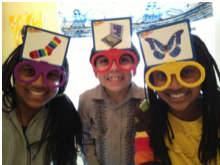 When there is a disruption in school-based services during vacations and summer. The intent is to maintain and continue progress.
During a language and cognition growth spurt when your child is learning language at a faster rate.
When you want a burst of progress in speech-language goals during times when your schedule makes it difficult to attend regular weekly sessions.
During times when your child is making slow or limited progress to give him/her a boost.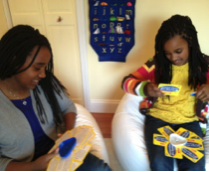 Sample Weekly Programs:
5 sessions for 30 minutes
5 sessions for 45 minutes
5 sessions for 60 minutes
Speech and Language Enrichment Groups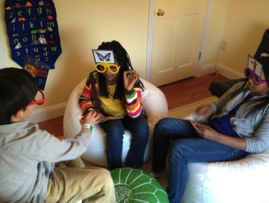 Groups are designed to meet the needs of each individual in the group. Clients are grouped together based on age and abilities.
Groups are made up of 2-5 clients and sessions vary in length from 30, 45 to 60 minutes.
Spelling Groups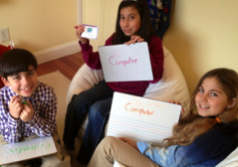 Does the idea of participating in a spelling bee strike fear in the heart of your child? Well, that can change! Your child can learn to spell using the predictable rules of the English language, which apply about 85 percent of the time. Mastering these rules can be a challenge if you do not know the "secret key." We teach the key, making spelling fun! Spelling groups/or individual sessions (first grade to adult) are fun and dynamic, motivating clients to play, follow and master rules with their peers.
Reading and Literacy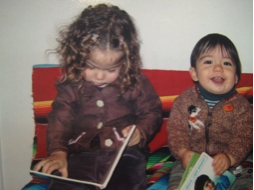 Oral language development and early literacy abilities begin at infancy. Children who experience speech and language delays may also experience difficulties when it is time to read.
Reading is one of the most prevalent learning difficulties among elementary-school-aged children. It is also the way children access the school curriculum. Effective reading instruction is essential, yet proper intervention is rarely provided in the average classroom. Providing appropriate reading instruction allows your child to close this gap and access the curriculum.
Reading Tutoring consists of 45 minutes of instruction, home-programming and parent consultation.
Instruction is customized to meet the specific needs of the client to increase reading automaticity, word recognition, orthographic skills, comprehension, confidence and grade-reading level.
Sessions Include: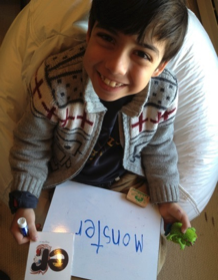 Highly structured, multi-sensory, systematic reading instruction such as Orton Gillingham and Tilian-Cas' Lively Letters. Our sessions help:
Improve ability to sound out words
Increase reading grade level
Enhance carry-over of reading skills to the classroom
Provide a home program to allow practice between sessions
Written Language
In today's technology driven society of tweeting and texting, written language will be essential for a child to communicate his or her ideas and needs. Writing places high demands on executive functioning, language abilities and social skills. Beacon Therapies provides extensive sessions addressing the challenges of composing grammatically correct sentences, paragraphs and essays. We teach a structured, sequential approach that ranges from the mechanics of constructing a grammatically correct sentence to writing descriptive essays to create the foundation needed to improve written language.
Social Language Abilities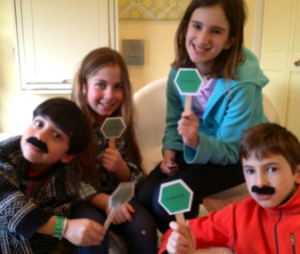 Does your bright child struggle socially? Our Social Thinking Skills groups are designed for that quirky child who has no formal diagnosis, as well as for those who do have Aspergers/High Functioning Autism. The goal is to give your child the tools to improve the quality of his or her social life. In 8 to 16 sessions we will be detectives, unlocking the mysteries of social language.
Social groups are designed by age, ranging from 4-18. Each group is designed to meet the social skills required in the clients' language environments. We use the Socially Thinking curriculum by Michelle Garcia Winner, alongside other therapy techniques. Home programming is an integral part of these sessions and clients share their social detective work with their peers. Video modeling and social homework is also a vital component in these groups.
Tween Groups and Girls' Group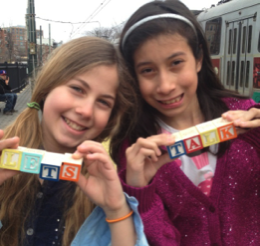 This social group is designed for the "tween," age 9-12, who faces challenges in understanding the complex maze of nonverbal and verbal use of social language. Girls' social skills are often overlooked in the elementary-age years and these children suffer greatly. This group is designed to help by supporting their specific social needs, providing strategies to prevent social miscues and miscommunications in real-life situations – from recess to the school bus. Sessions are designed to address the current social language needs of the group.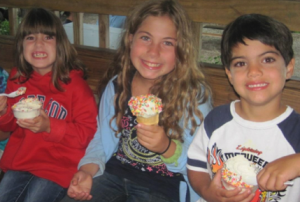 Groups run periodically in 8 and 16-week sessions, as well as a one-week intensive (five sessions for 60 minutes).
Social Group Ages 4-6
Social Group Ages 7-9
Social Group Ages 10-13 (Tween Group)
Social Group Ages 14-18
Adult Services
Accent Reduction
Accent modification is designed for adults who want to decrease a foreign or regional accent. First, we provide an evaluation to determine which sounds you are producing that create accented English. After a complete diagnostic of your English pronunciation, intonation, phrasing and rhythm, 7 to 12 sessions are designed specifically to your needs. This program is designed to reduce your accent by at least 50%.
Is this class for me??
This class is the perfect fit for you if:
Have a high level of English mastery in reading and writing.
Want to reduce communication breakdowns due to your accented English.
Are motivated to improve your communication professionally and personally.
Need to make more effective presentations, lectures, or phone calls.
Are willing to commit to at least one hour of practice daily.
Want to quit having to repeat yourself so many times!
What kind of results can I expect?
Most clients decrease their English pronunciation errors by at least 50%
Intonation, rhythm, and phrasing become more fluent and native-like.
Increased confidence in personal interactions and professional presentations.
Many clients consequently show improved English grammar as well.
What does the class include?
14 sessions, in a 1:1 format with the instructor
An individualized, comprehensive evaluation that tests every sound and sound combination in the English language, along with measures of intonation, rhythm, and phrasing.
Based on your evaluation results, a customized program will be designed that best addresses your particular needs.
Where and when does the class meet??
Classes meet once per week in Brookline Mass.
Who is the instructor?
The instructor is Evelyn Rodriguez-Anton, M.S., C.C.C., Bilingual Speech-Language Pathologist.
College Students' Social Groups
Does your college-age child find academics easy, but social life challenging? Pragmatics, the social use of language, is very complex. Missing the nuances of non-verbal language is a common problem – and implied social cues can be frustrating for teens. Dealing with roommates, gender communication differences, and professors bring an entire new social map to life. These young adults may have felt comfortable in high school, but now find that everything has become harder socially. This intensive five-day course provides the social tools that can open a students' mind to the complex world of "social thinking."
Private School and Outreach Program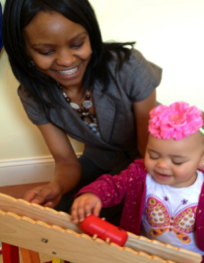 Speech & Language Consultation and Evaluations
Highly comprehensive Written diagnostic Reports
English Language Learners groups and consultation
Individual and group therapy services
One week social group intensives during school (including college) vacations
Staff Professional Development
Parent Workshops
Parent Consultations
Language enrichment training workshops for parents, nannies and caregivers
Are you worried that your child is not getting enough stimulation at home? Learn to use the daily tasks of cleaning and shopping as opportunities for your child to learn.
This workshop teaches tips and tricks to turn your home into a language rich environment. You will learn speech and language techniques that help your child to develop more words, language concepts, through songs and games. You or your caregiver's job is to help begin shaping a child's brain, starting in early life. Small sessions allow you to watch video clips that teach the techniques. Real-time practice will the "test" what you have learned.
Upcoming Events & Workshops
Our next workshop is: