Welcome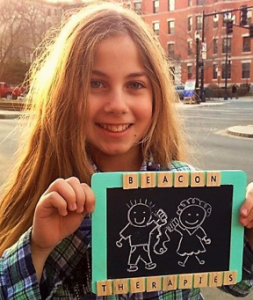 Welcome to Beacon Therapies, a speech-language pathology practice located in the heart of Brookline, Ma. We offer services to children and adults in all of greater Boston, including Brookline, Newton, and Cambridge.
We specialize in collaborative treatment and assessment of infants, elementary school-aged children and college students dealing with speech and language issues. We also offer specialized services designed to meet the unique speech and language needs of adults.
Beacon Therapies offers evaluations, courses, enrichment groups, social groups, workshops and reading groups. We have extensive experience assessing and treating pediatric and adult clients with autism, phonological disorders, receptive/expressive language impairments and dyslexia.
By using the latest proven techniques and our individualized programs, we work closely with our clients and their families to reach specific reading, social, speech and language goals.
A bilingual practice, Beacon Therapies offers services and treatment to both English and Spanish-speakers.
   Review us on Google        Review us on Yelp!        Review us on Facebook